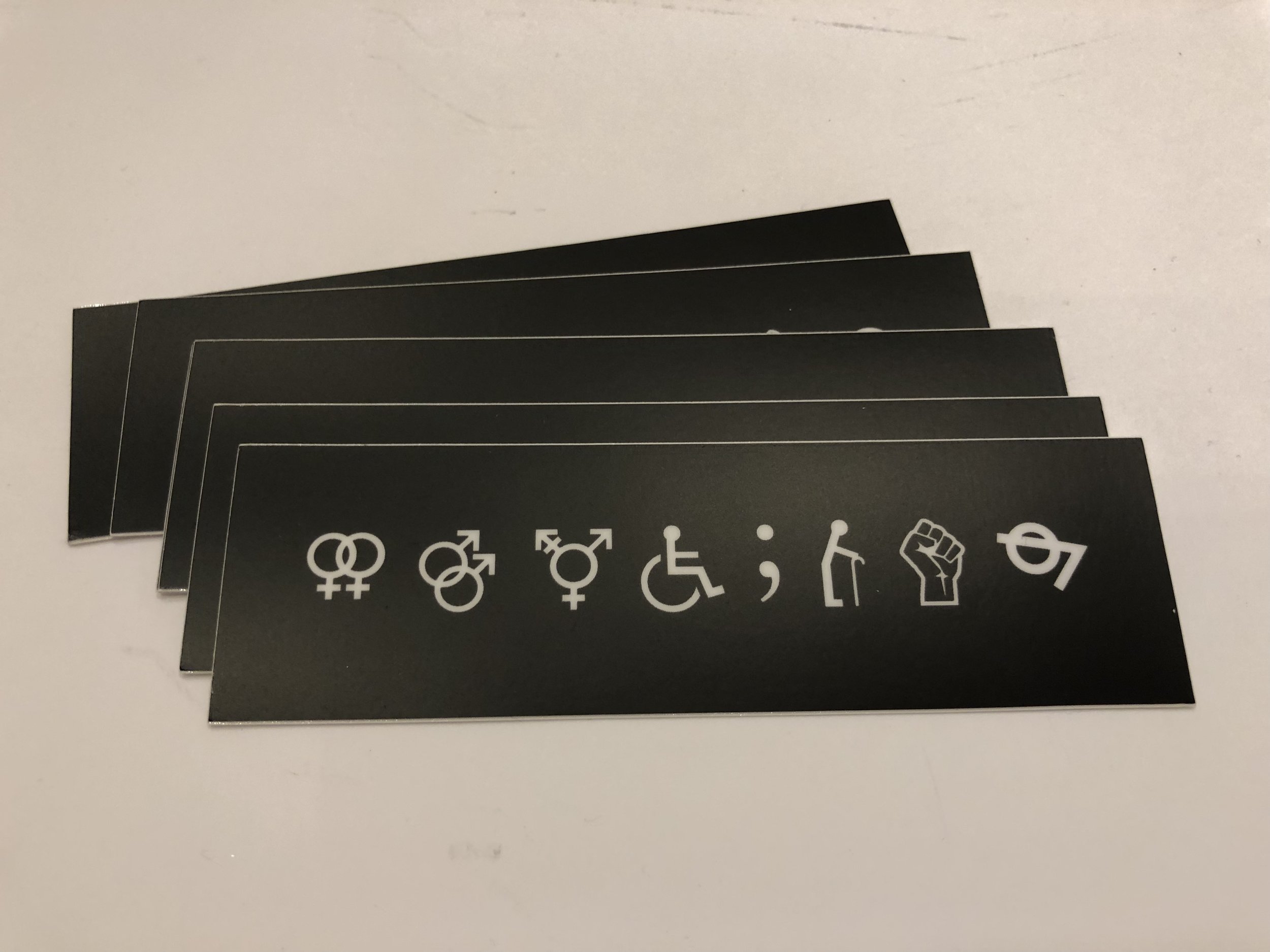 everyBODY - sticker
body positivity isn't just about baring skin, it's about meeting people where they're at in their journey to self-love and acceptance. do you love the message of the everyBODY bodysuit but don't necessarily want to rock one? these stickers are for you.
Classic bumpersticker

1.5" x 5" rectangular sticker
this isn't just a body suit.
this is a movement, centered around radical self-love and acceptance.
this is for the outsiders, the survivors. the strange, wild, ugly ones.
when the world has turned away and said no, we are here to say:
YES.
yes, this is for you.
we are here to show that struggle makes us better, not broken.
we are here to show the beauty in our imperfections.
because every body deserves representation.